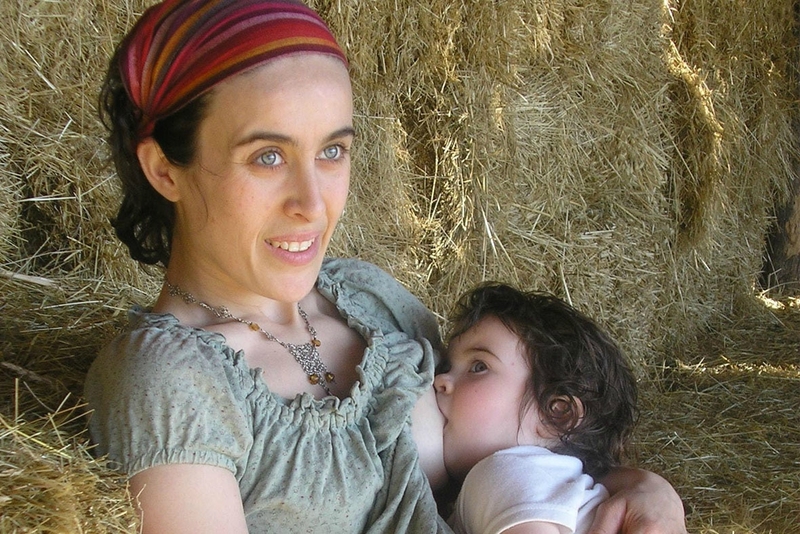 Nearly all nursing mothers worry at one time or another about whether their babies are getting enough milk. Since we can't measure breastmilk intake the way we can formula intake, it is easy to be insecure about the adequacy of our milk supplies. The "perception" of insufficient breastmilk production is the most common reason mothers give for weaning or early introduction of solids or supplements. Although there is a very small percentage of women who can't produce enough milk no matter what they do, this is extremely rare. It is even more unusual for a mother not to be able to produce any milk at all. Mothers can almost always produce some milk to give their babies, even if they have to supplement with formula. The first thing to determine is whether your supply is really low or not. Some mothers have unrealistic expectations, and feel that if their baby isn't on a three hour schedule, or sleeping through the night by six weeks, they must not have enough milk. There is a tendency for a nursing mother to blame everything on their breastmilk – for example, if the baby spits up or is gassy, it must be something she ate...if he has a day when he feeds more often than usual, it must be because she doesn't have enough milk… Be careful not to get into the habit of attributing everything your baby does to nursing. All babies, formula or breastfed, have some laid back, easy days, and some fussy and cranky days. Often, your baby's behavior is not related to breastfeeding at all.
Mothers often worry about their milk supply if:
My mission is to help mothers to breastfeed through mother-to-mother support, encouragement, information, and education, and to promote a better understanding of breastfeeding as an important element in the healthy development of the baby and mother.
As a mom I breastfed my child about 4 years, during pregnancy too
.